Automate your routine business payments with Vantage Bank Texas's ACH Manager Service.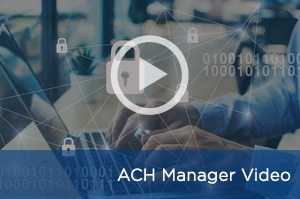 ---
ACH Payments - Features
With Vantage Bank Texas's ACH Manager Service, switching from paper checks to direct automation for your payroll or vendor payments is beneficial to your employees, as well as your business administration.
Company Benefits
Eliminate purchasing checks
Eliminate signing or stamping payroll checks
Eliminate separating and stuffing envelopes
Eliminate replacement costs for lost/stolen checks
Eliminate mailing checks and costs associated
Payee Benefits
No standing in bank lines to cash your checks
No chance of losing a check
Receive your funds securely and timely
No holds placed on funds
Funds can be deposited to any U.S. bank account held in the payee's name
---
ACH Collection Automation
If your business collects rent, membership dues, donations, tithing or invoice payments from individuals or businesses, ACH origination allows you to auto debit your customers' accounts easily and securely!

The process is simple:
Your customers will sign a one-time consent form allowing you to debit their U.S. based account
Via Business Online Banking, enter their name, account, routing number and amount to be debited within the ACH template.
Dual control for file submission is an option and file limits per user or template can be established.
Your Vantage Bank Texas account will be credited on the file effective date
For your next file submission, simply retrieve your previous file and make edits as needed, or you can establish a new file if desired.
---
Contact a Treasury Management Specialist to get started with this service.
Disclosures:
ACH Services is subject to approval, including the acceptance of the agreement related to such service. Fees apply.