REAL-TIME ACCOUNT ALERTS
With Vantage Bank Texas's secure alerts, you know the moment something important happens on your accounts. It's easy and it's free to Vantage Bank Texas personal and business online users.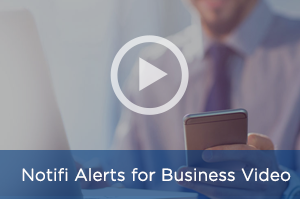 Notice: Current alerts will not transfer to the new Notifi℠ alert system and will be disabled after August 1, 2018.
---
Choose your alerts.
Choose from dozens of account activity alerts and receive notifications via email, text or online banking.
---
Delivered the way you want.
Messages are sent instantly using any of the delivery channels you choose:
---
Dozens of Secure Alerts to choose from:
Security Alerts
Online banking password was changed
Online banking login was locked out
Balance Alerts
Account balance above/below threshold
Account in overdrawn status
Transaction Alerts
Transaction over/equal threshold amount
Check number XXX cleared
Credit/debit transaction was posted
Transfer Alerts
Outgoing transfer over threshold amount
Incoming transfer over threshold amount
Transfer failed
Certificate of Deposit Alerts
Time account was renewed
CD is approaching maturity
Loan Alerts
Payment was posted to loan
Loan is past due
Loan payment is due
---
---
Contact a customer service representative to learn more about Notifi℠.