Access and Manage Your Funds from ATMs
Withdraw money from any linked account or transfer funds between the accounts using your Vantage Bank Texas EMV Debit MasterCard® and your PIN. You also have access to over 50,000 surcharge-free ATMs across the globe. Use our locator to find an ATM near you.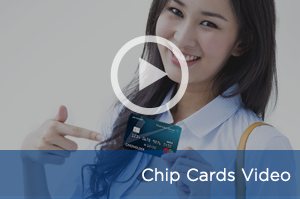 ---
Make Purchases Anywhere MasterCard® is Accepted
With your Vantage Bank Texas EMV Debit MasterCard®, you can use your card anywhere MasterCard® is accepted. Transactions are processed through your primary linked checking account. Use your card to make purchases and pay bills at participating retailers and service providers – including online or by phone.
---
Currency Conversion and Cross-Border Transaction Fees
If you process a transaction with your Card in a currency other than US Dollars, MasterCard will convert the charge into a US Dollar amount. Click below to learn more about MasterCard's currency conversion procedure.
---
Debit or Credit: It's your choice
Purchases made with your Vantage Bank Texas EMV Debit MasterCard® are withdrawn from the same account whether you choose debit or credit. Use the debit option when you want cash back from a purchase, otherwise, skip the PIN and use the credit option for most other purchases.
Click the button below to view additional information regarding restrictions on your debit card.
---
Lost or Stolen Debit Card
In the event that your card is lost, misplaced, or stolen, contact Vantage Bank Texas as soon as possible at 800-472-3272.
---